Nutrition Counseling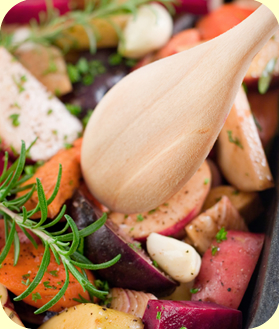 "Health is like money, we never have a true idea of its value until we lose it."
Nutritional deficiencies rob the body of its own natural resources resulting in fatigue, mood swings and insomnia.
Many times symptoms like this are taken for granted as a natural sign of aging. When left unchecked, however, these same deficiencies can contribute to diseases such as arteriosclerosis, high blood pressure, diabetes and arthritis.
Scientists now recognize that even mild nutritional deficiencies can create subtle symptoms of disease. Through detoxification, dietary improvements and nutritional supplementation, the signs of deficiency can be eased, alleviating sub-clinical symptoms.
With all of the confusing and sometimes conflicting information available through the press concerning nutrition, we know that it is difficult to understand which supplements and diet is the right for your body. We're here to help.
Call us for a complimentary consultation with our trained professionals today!
The Balancing Act
Each program is constructed individually to maximize success and compliance with the program.
Using a food diary, and when appropriate, blood and specialized testing, nutritional recommendations are made based on the latest research.
We'll introduce diet, vitamins, minerals and botanical medicines (herbs) to treat a variety of ailments. Often, exercise is a key ingredient needed to optimize the body's use of proper nutrition.
While nutrition is not meant to take the place of medical treatments, it is used to enhance the state of your perfect individual health. Many patients are able to reduce or eliminate medications for a variety of ailments using diet, exercise and nutritional supplements.
| Initial Consultation | Follow Up Visit |
| --- | --- |
| 2 Sessions | $250 | $70 |
| 7 Session Package | 12 Session Package |
| --- | --- |
| 7 Sessions | $600 | 12 Sessions | $1,000 |