What To Expect As a New Patient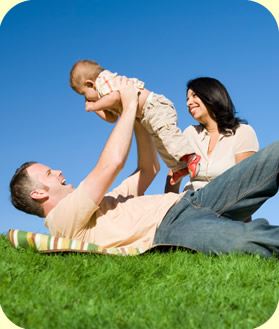 "Our priority is to alleviate any discomfort or problem you may be experiencing through our expert care and knowledge."
I welcome you to Natural Care Chiropractic and want to make your experience pleasant, informative and productive. Our priority is to alleviate any discomfort or problem you may be experiencing through our expert care and knowledge.
Most patients begin by making an appointment by calling our administrative staff at 631-425-2600. Typically one of the staff will answer the phone directly or you may connect with the voice message system if the phone lines are in use. Please leave your name, number and desire to make an appointment and we will return your call promptly.
You Can Schedule Two Types of Appointments
If you are in pain or discomfort your first appointment will be a one hour appointment. It will include a discussion of your condition and health history, a thorough examination that will enable us to determine your diagnosis, a discussion of this diagnosis and treatment protocol (how we can best treat your condition). This will be followed by an introduction to the actual treatment once you have understood and have consented to the care. This can be the most critical step in your recovery and improvement.
When you are in pain it is most important to determine what is causing the discomfort. When we understand the cause we can then treat it effectively and bring you the greatest relief.
After our first appointment you will leave with a clear understanding of your condition, the treatment protocol, the frequency of care, and the possible outcomes (prognosis). This is an excellent opportunity to discuss your concerns and expectations.
If you are not in a great deal of pain and are curious about chiropractic care and how it can be of great benefit to your health I welcome you to schedule a complimentary consultation with me, Dr. Sal Masi. This will be a 15 minute meeting during which you can discuss your needs and goals with me. I can answer any questions you may have. Please feel free to take advantage of this special opportunity. It is always my pleasure to help you improve your health.
When you arrive you will be required to complete some intake forms regarding your condition, health, legal healthcare requirements and insurance when applicable. All forms will be explained and assistance is available when needed.
Health Insurance Information and Policies
A few words on insurance. You are responsible to bring your insurance cards (primary and secondary coverage) on your first visit. Our staff will assist you in understanding your coverage if you have any questions. I must stress that you are responsible for understanding your coverage and ultimately your financial responsibilities. Your employer or human resource manager is the best place to obtain information about your coverage.
A few more words on insurance. A patient's insurance in most cases does not offer unlimited care and does not cover all services performed. When certain services not covered by your plan (co-payments, deductibles, co-insurances, services not by your contract, etc) these become your responsibility. There should be no surprises with regard to the financial obligations. We do not want money to interfere with your healing and health. Please be assured that you will be receiving care that is well worth the cost; the value of your health is priceless.
A complete list of insurance carriers we work has also been provided on this website for your convenience.
Final Thoughts
As far as your clothing is concerned, loose fitting clothes, workout wear is excellent for the muscle stretching and manipulation that we will be performing during our session. All treatment methods will be explained to you prior to their application. Your comfort and trust is one of the most important goals during our first visit.
I hope this has been helpful to you and I look forward to working with you in the near future.
Dr. Sal Masi