Our Practitioners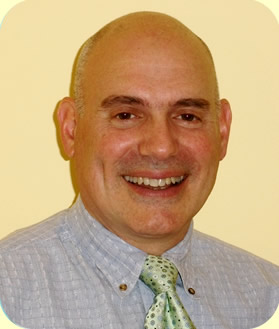 Sal Masi, D.C.
Sal Masi, D.C.
Dr. Sal Masi is a Chiropractor and Clinical Nutritionist. He offers a holistic approach to health care for all of his patients. His treatments are thorough and gentle incorporating a complete examination and evaluation of the patient's complaint followed by a review of the diagnosis and possible treatment options.
Treatments can include gentle chiropractic manipulations, sacral occipital techniques, postural balancing, orthotics, muscle stretching, myofascial release, massage therapy and nutritional protocols to enhance healing.
After the acute phase and healing has begun recommendations for home care including flexibility and strengthening exercises and ergonomic and biomechanical considerations are discussed with each patient.
Dr. Masi treats all patient populations including infants, children, adults, elderly, athletes and disabled individuals with excellent success. Each treatment protocol is individually developed for the patient's specific needs. These needs can range from relief from pain and discomfort to maintenance of overall health and well being.
He received his Doctorate of Chiropractic from the University of Bridgeport, College of Chiropractic graduating Summa Cum Laude, and his Bachelor of Science in Biology from The State University of New York at Binghamton graduating with Honors.
Dr. Masi a member of the Full-time Faculty at Nassau Community College, Department of Allied Health Sciences, and the Adjunct Faculty at Hofstra University, Department of Biology, where he teaches Anatomy and Physiology and Nutrition. His detailed knowledge of Myology, Kinesiology, Neurology and Pathology greatly benefits the patient's care and well-being.
He provides public lectures covering a wide range of health care topics and is available for your group or organization. Dr. Masi has written monthly articles for local publications covering a wide variety of topics about healthcare and nutrition.
Dr. Masi is the owner of Natural Care Chiropractic.